Where has January gone?! I've felt incredibly overwhelmed and keep thinking the feeling will pass soon. I've started a new schedule at work...after three years I am finally back to a Monday thru Friday schedule. As much as I have been wanting this, it is definately taking an adjustment to not have Tuesday off to do my "chores".
Aside from having Tuesdays for chores, I had been trying to do my BESTeam blog features on Tuesdays. Better late than never?? Without further ado, I present to you three fabulous BESTeam shops.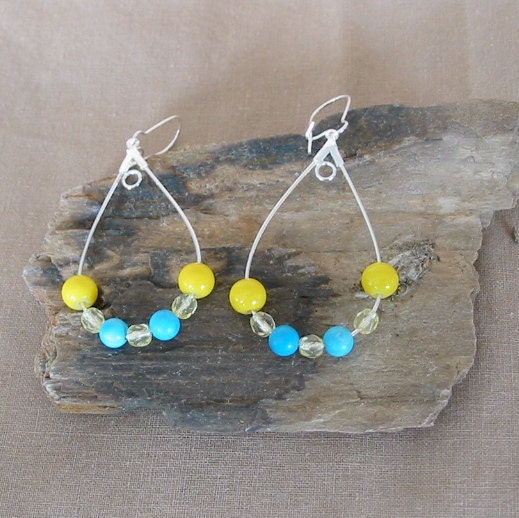 Patty's Dream Designs has a variety of jewelry sure to delight anyone who loves to accesssorize. The color combination of blue and yellow is a family favorite of mine. When I say this, I mean my parent's house was predominatly in a blue and yellow color scheme as it was all of our favorite colors at one point. The loud blue and yellow flower wallpaper was recently replaced by a much more subtle taupe. These earrings remind me of home :)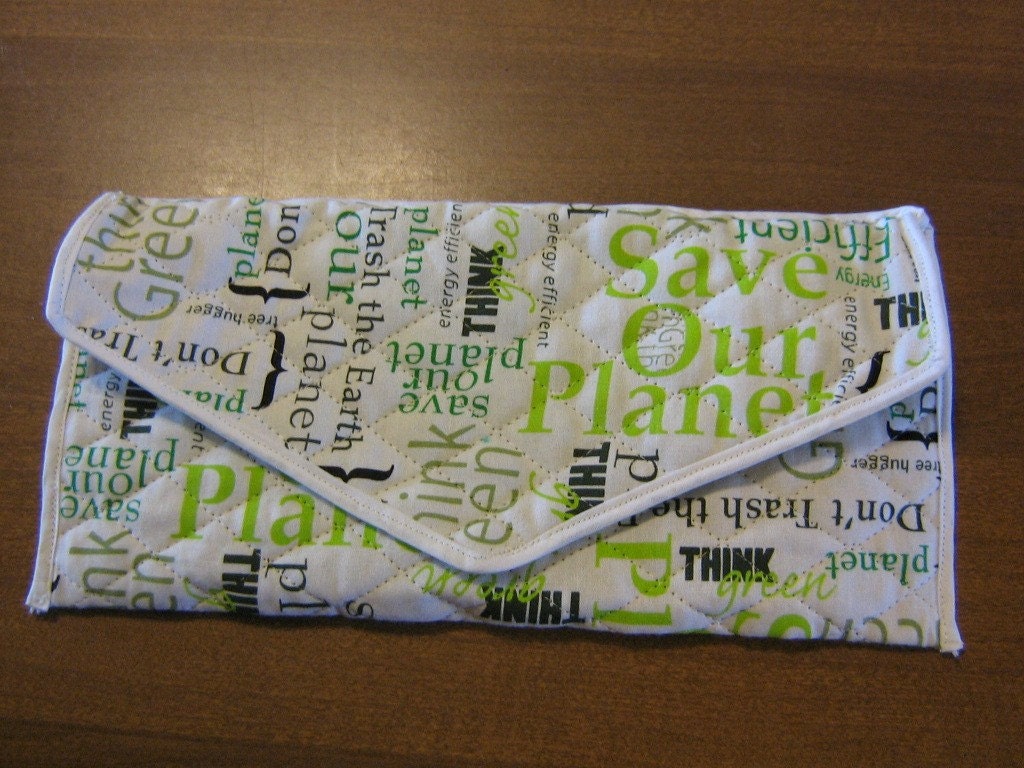 Two things I love, typography and being more eco-friendly combined for this awesome fabric clutch! I mean, seriously, any graphic design/typographic nut would love this fabric alone. Stitch Princess, Faith, has been sewing since the age of four specializing in dresses, skirts, aprons, purses and small quilts. She also dabbles in photography which can be seen in her Etsy shop.
Connie's shop, Redemption Art, is always filled with new and awesome vintage and ecclectic finds. Another reminder of home is this milk bottle. My parents have a collection of antiques which include several milk bottles. Now, if some island air and warmth could be packaged in this bottle I'd be set :)
BESTeam
(Boosting
Etsy
Shops Team) myself, along with the members of this team promote each other by blogging, Twitter,
Facebook
, in treasuries, etc. For more information please visit:
Boosting

Etsy

Shops Team
or the
Etsy
team page.