"Autumn is a second spring when every leaf is a flower.
"
Albert Camus
With the flowers of fall appearing in full force in the Midwest, this week I bring you four shops with flowers that can be enjoyed all year. Wouldn't it be great during a snow-filled winter to look at your wall and see the beauty of a spring flower? Or to be able to walk around all year with flowers finishing off an outfit as the perfect accessory? Take a look at these wonderful shops to keep the flowers blooming all year!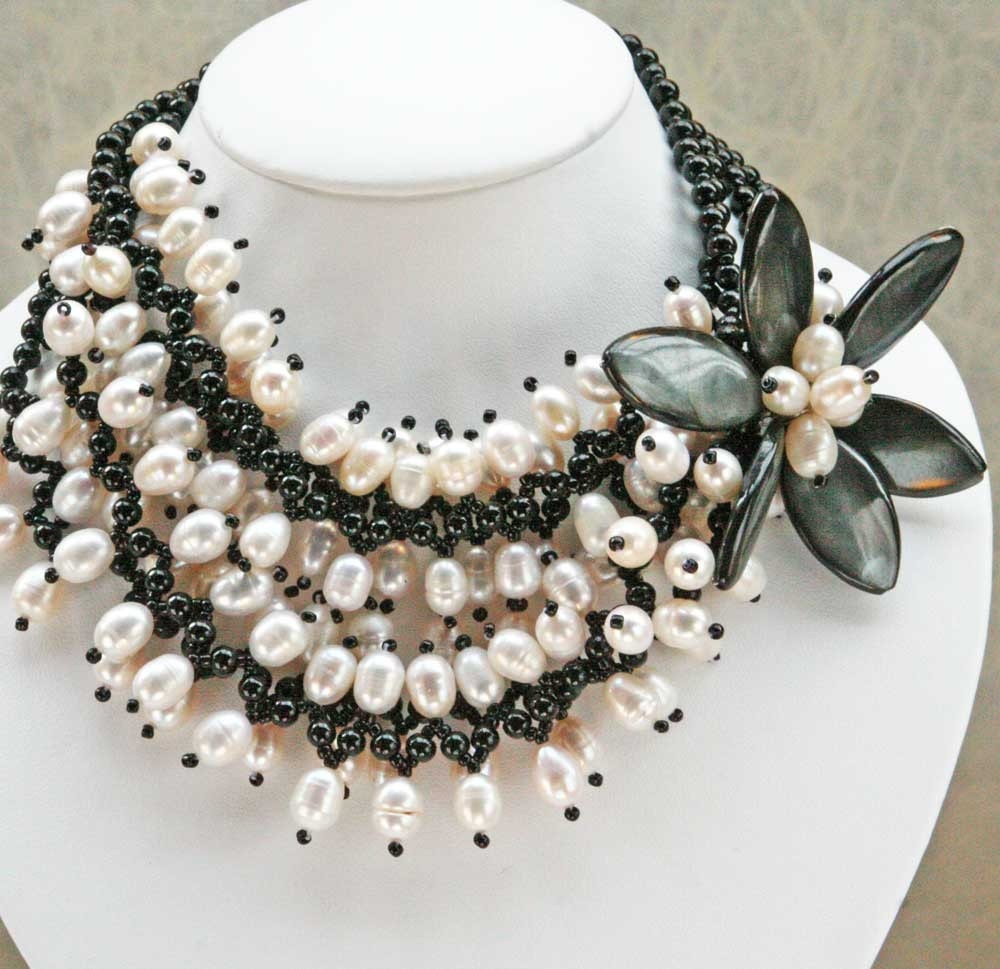 Necklace, Wedding, White Pearls, Black MOP Flower and Onyx Beads

Jaynemarie

shop
|
Facebook
|
Twitter
|
blog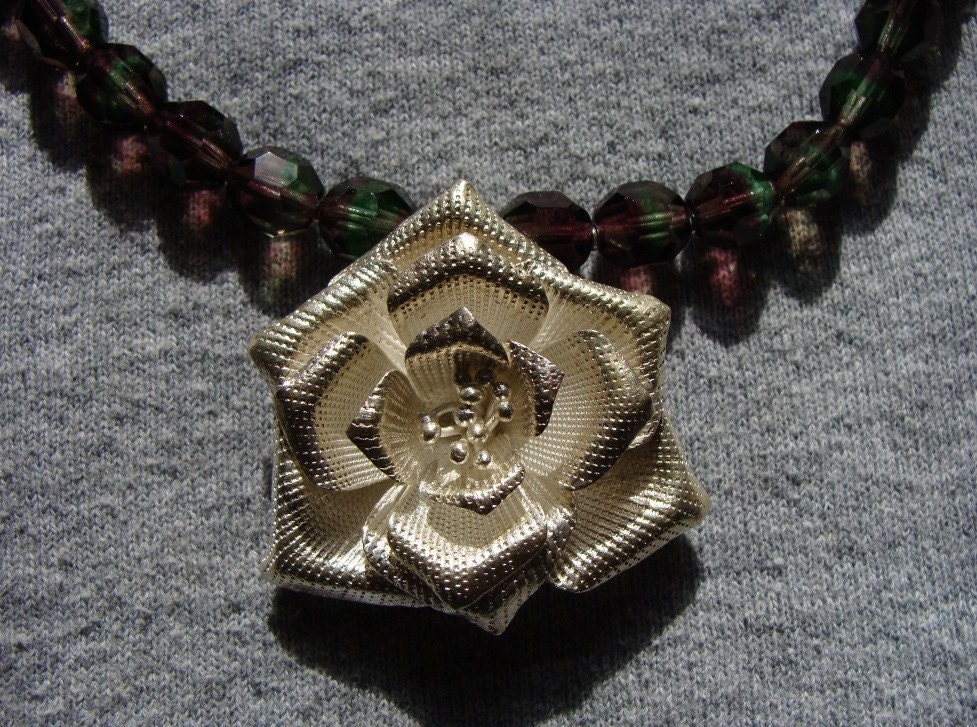 Stone Bead Handmade Necklace Exquisite Faceted Fluorite and Pearl Necklace with Sterling Silver Rose Pendant
Indigobjects

shop
|
Facebook
|
Twitter
|
Blog
|
Ebay
|
Flickr
------------

As a member of BESTeam (Boosting Etsy Shops Team) myself, along with the members of this team promote each other by blogging, Twitter, Facebook, in treasuries, etc. For more information please visit:
Boosting Etsy Shops Team
or the
Etsy
team page.