I've NEVER gone shopping on Black Friday and I LOVE to shop. However, I do not love crowds of people. I'll admit it, I have about zero patience for crowds of people. There is practically nothing appealing sounding to me about being bumped into and then forced to stand in slow moving lines to save money. I promise I'm not a Scrooge and I honestly do have a lot of respect for anyone that can do this. But on that note, with the ever evolving world at our fingertips known as the internet, why not stay in the comforts of your own home this year and support hard-working artisans and crafters?

Whether it be as a hobby, a means of extra income or the sole source of income for their families, there are so many options for a unique shopping experience for gifts that you will be sure to not need a gift receipt for. Here are some great shops to get your Black Friday shopping started from the comforts of your own couch!


Two sisters, Sandy and Sue, of Illinois share the passion for crafting that started as making gifts for family and friends and has since evolved into a business venture, Creativity Bugs. Here you will find paper a variety of gift items including paper crafts, handmade cards, holiday gifts and more.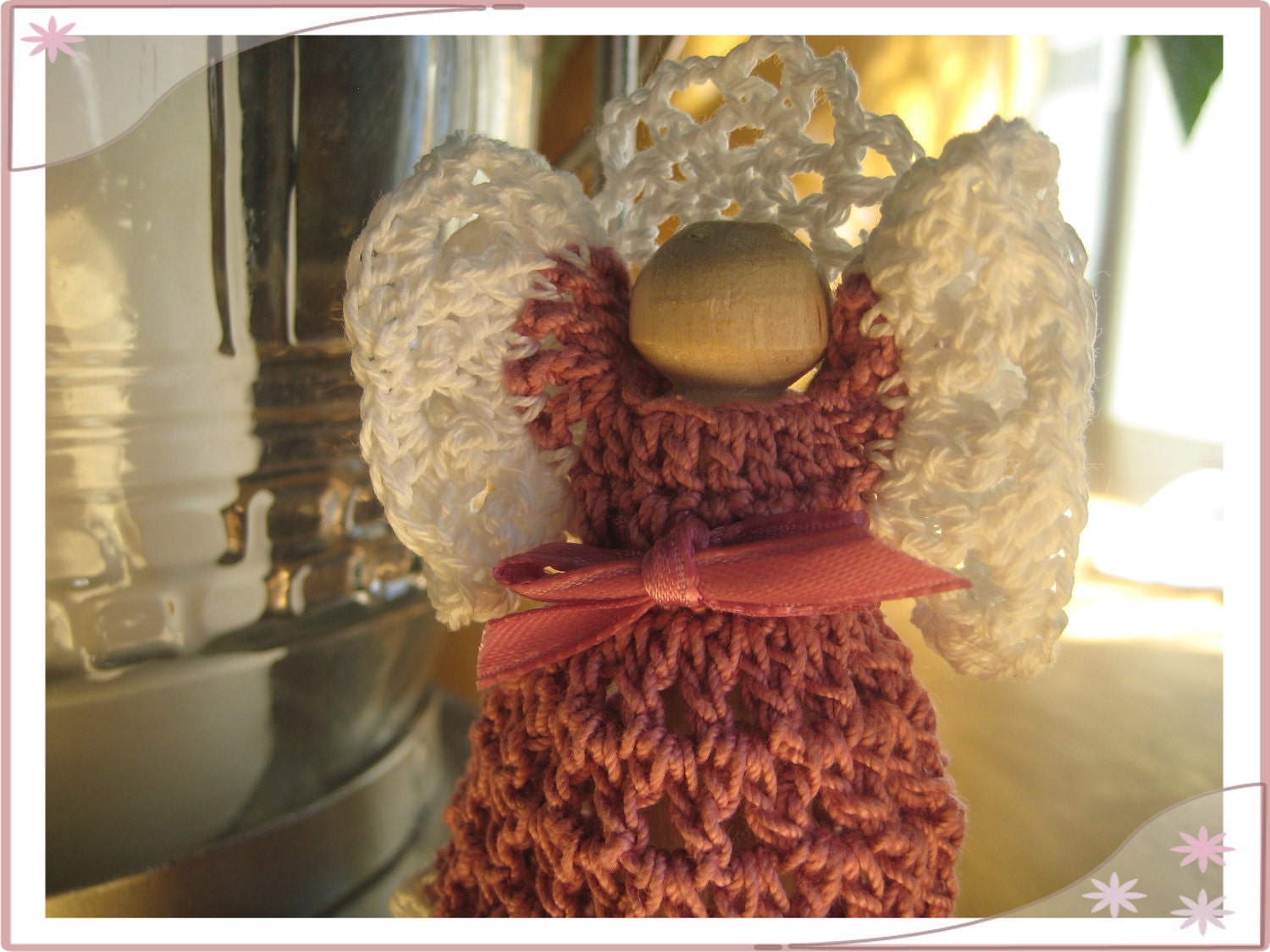 Mauve Handmade Crochet Clothespin Angel Ornament with Stand
Sticking with her crafting standby, Ellen from Washington finds crochet to be where she findsmost inspiration in part because of her roots
. Her fondest memories involve watching both grandmothers creating beautiful things which the talent was obviously passed down to Ellen. Her shop, GMaEllenCrochetGifts, grows every day so stop back often.
Looking for a bit of

whimsy?

Poison Garden

is the place for you!
Suzette, Crystal, and Melissa bring their imaginations together to create

whimsical and eccentric pieces of jewelry, accessories, decor and artwork.

Best of all...they are offering 30% off Black Friday-Cyber Monday by using a coupon code found on their shop!
Absolutely beautiful leather journals are the creation of Shirley of Ontario, Canada. The Orange Windmill is a throwback to her Dutch roots and favorite color, orange. The process of making these journals a therapeutic, from scratch process allowing this busy mother an escape to silence. You too can escape by filling the pages of your new journal.
Wishing you all a Happy Thanksgiving! Please consider shopping handmade this holiday season.
------------

As a member of BESTeam (Boosting Etsy Shops Team) myself, along with the members of this team promote each other by blogging, Twitter, Facebook, in treasuries, etc. For more information please visit:
Boosting Etsy Shops Team
or the
Etsy
team page.